Specification
Number of charging connectors
Car charger
Product description + key features
Key product features:
Brand: Samsung
Product Type: Car Charger
Connector: USB-A and USB-C
Input: 12-24V 4.2A
Wyjście USB-A 15W: 5.0V = 2.0A, 9.0V =1.67A
Wyjście USB-C 25W: PPS: 3.3-11V = 2.25A (7.5-25.0W) PDO: 5.0V = 3.0A, 9V = 2.77A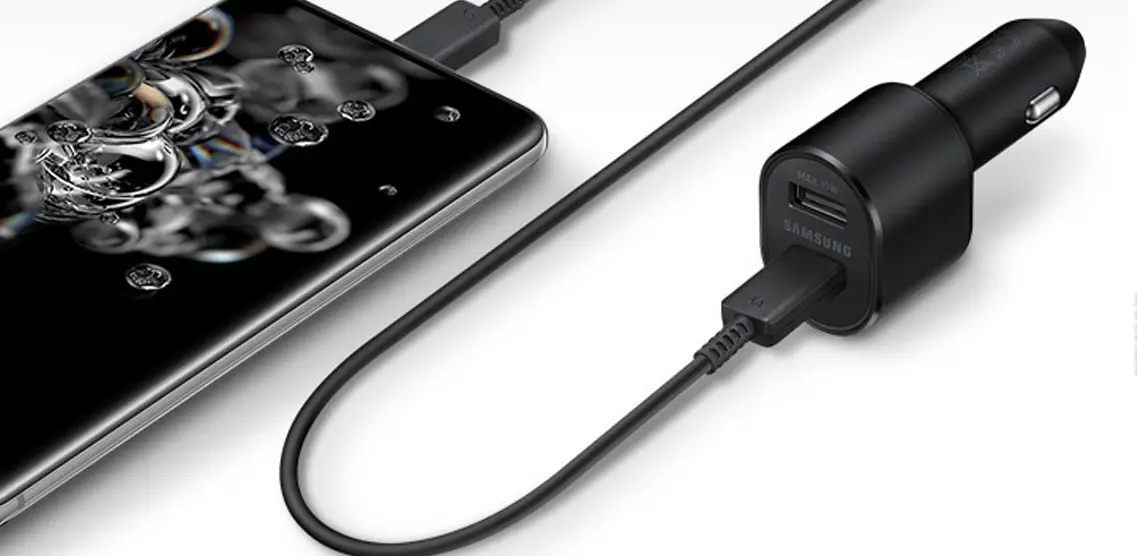 Precise workmanship in every inch
The Samsung car charger is a compact device with high charging power. It was made of the highest quality materials and equipped with two USB and USB Type-C charging ports, to which you can connect most mobile devices available on the market, including smartphones, navigation or hands-free devices.
Stable construction
The product is perfectly matched to the cigarette lighter socket. Even on a bumpy road or speed bumps, the charger remains firmly in the cigarette lighter socket and does not fall out.
The device is compatible with all 12-24V charger sockets.
cms/4_com_descriptions_svg/svg/charge.svg" loading="lazy"> Fast loading

When you need to quickly charge your smartphone, the car charger will be a bull's-eye.

It supports the most popular fast charging protocols such as: AFC and QC on the USB-A connector and Power Delivery on the USB-C connector. Thanks to this solution, you can quickly and safely refill the battery in your device.
Full protection
The product observes the voltage and temperature, ensuring their optimal value. It automatically adjusts the current and voltage to the device being charged.
The charger has a number of protections and protects charging devices against: high voltage, overheating, overvoltage, overcharging, electromagnetic field or short circuit.