Specification
Product length in centimeters
Długość towaru w centymetrach
5
Długość towaru w centymetrach
Product width in centimeters
Szerokość towaru w centymetrach
5
Szerokość towaru w centymetrach
Product height in centimeters
Wysokość towaru w centymetrach
5
Wysokość towaru w centymetrach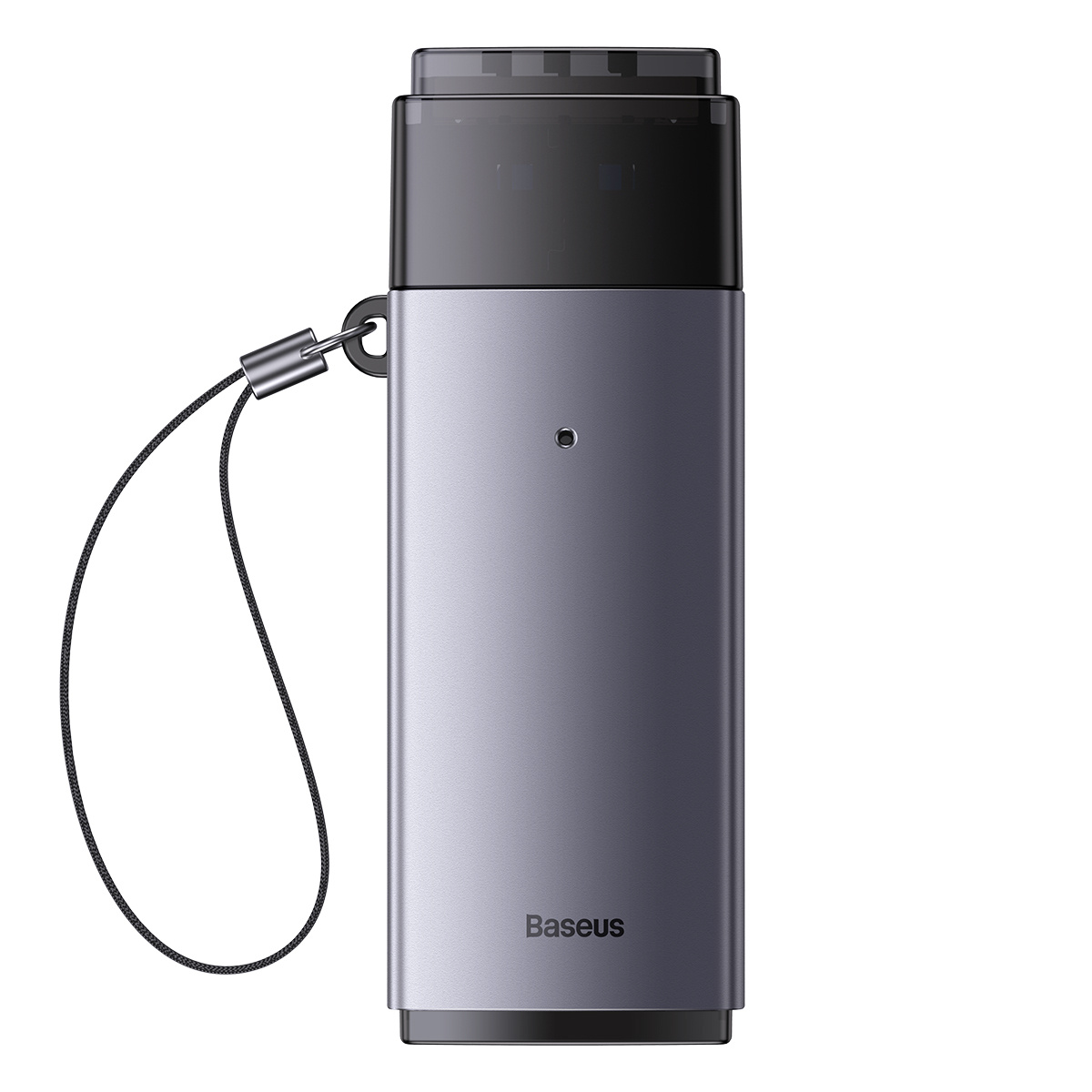 Baseus Lite Series adapter SD/TF card reader USB gray (WKQX060013)
The universal memory card reader of the respected Baseus brand is an accessory that is worth having on your equipment. This versatile device has slots for SD, TF card formats .
Thanks to the USB connector, you can easily connect the reader to a computer with the appropriate socket. You don't have to worry about installing any drivers. The equipment works in the Plug&Play standard . This means that it activates a moment after inserting it into the socket. It is also compatible with all computer operating systems .
The reader allows you to transfer data at a speed of up to 104MB/s . Small dimensions and ergonomic shape make the Baseus card reader very handy. It also does not take up much space on the desk, and if necessary, you can put it in your pocket and take it with you anywhere.
Specification:
Marka: Baseus
Model: BS-OH069
Transfer: do 104 MB/s
Plug: USB 3.0
Supported cards : SD/micro SD
Operating systems : Windows, macOS, Linux,
System Plug&Play : tak
Dimensions: 62 x 22 x 11mm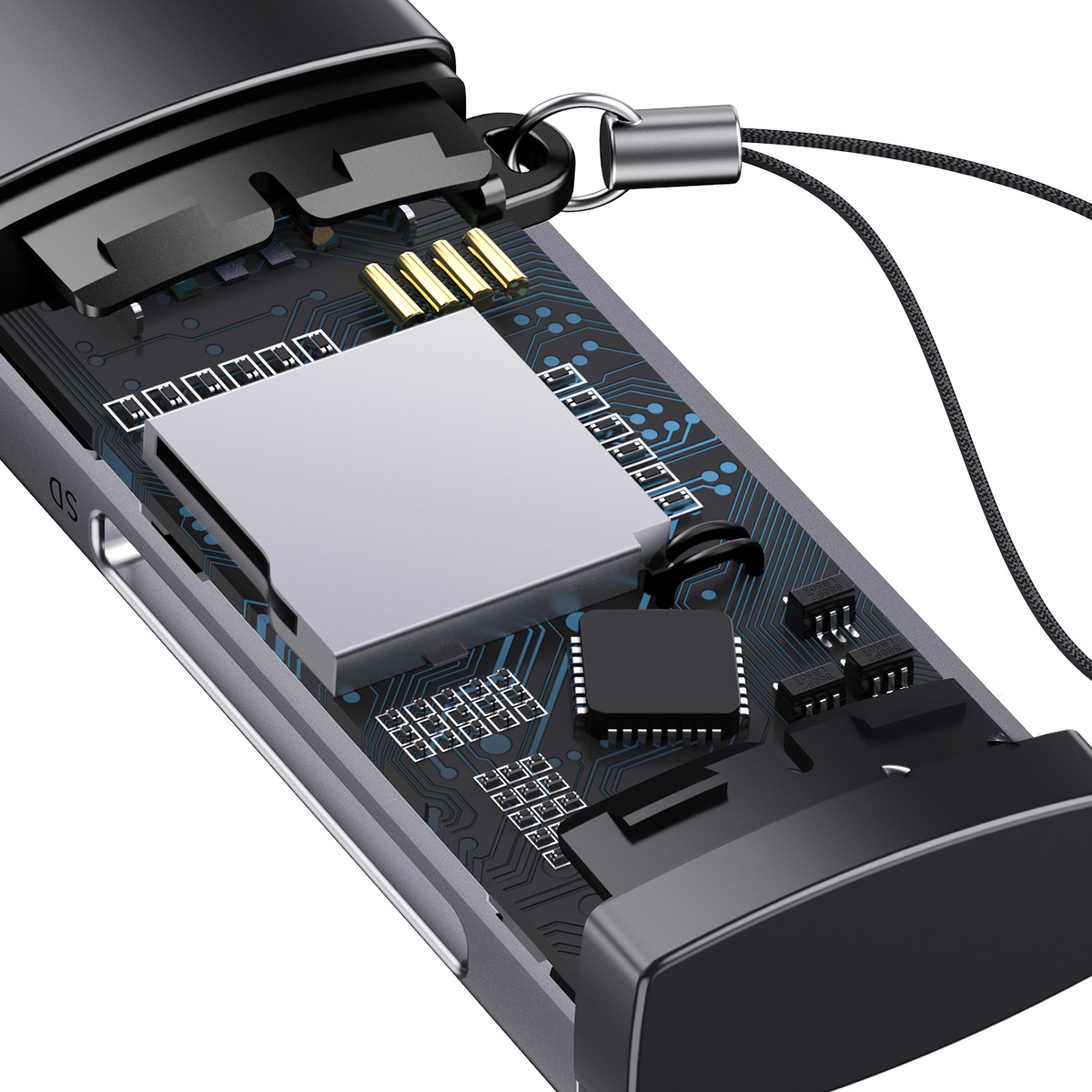 Baseus memory card reader - the most important advantages
You can read all popular memory card formats - the reader is equipped with slots for SD, TF and their derivatives.
You do not need to install any drivers - the reader is a Plug&Play device. It works a moment after plugging it into a USB / USB Type C socket.
It won't take up much space - small dimensions and ergonomic shape make the reader easy to transport.