Specification
System requirements for the computer
Windows 2000/XP/Vista/7/8/10, Mac OS X10
Optical computer mouse
Product description + key features
Key product features:
Product type: Optical computer mouse
Communication: wired
System requirements Windows 2000/XP/Vista/7/8/10, Mac OS X10
Interface: USB
Number of buttons: 3 + scroll wheel
Sensor type: optical
Minimum resolution: 500 dpi
Maximum resolution: 1600 dpi
The highest quality of workmanship
The high-quality DEFENDER CYBER MB-560L computer mouse is perfect for people who play on the computer. The unusual design provides backlight (7 colors).
The computer mouse has 3 buttons + scroll wheel.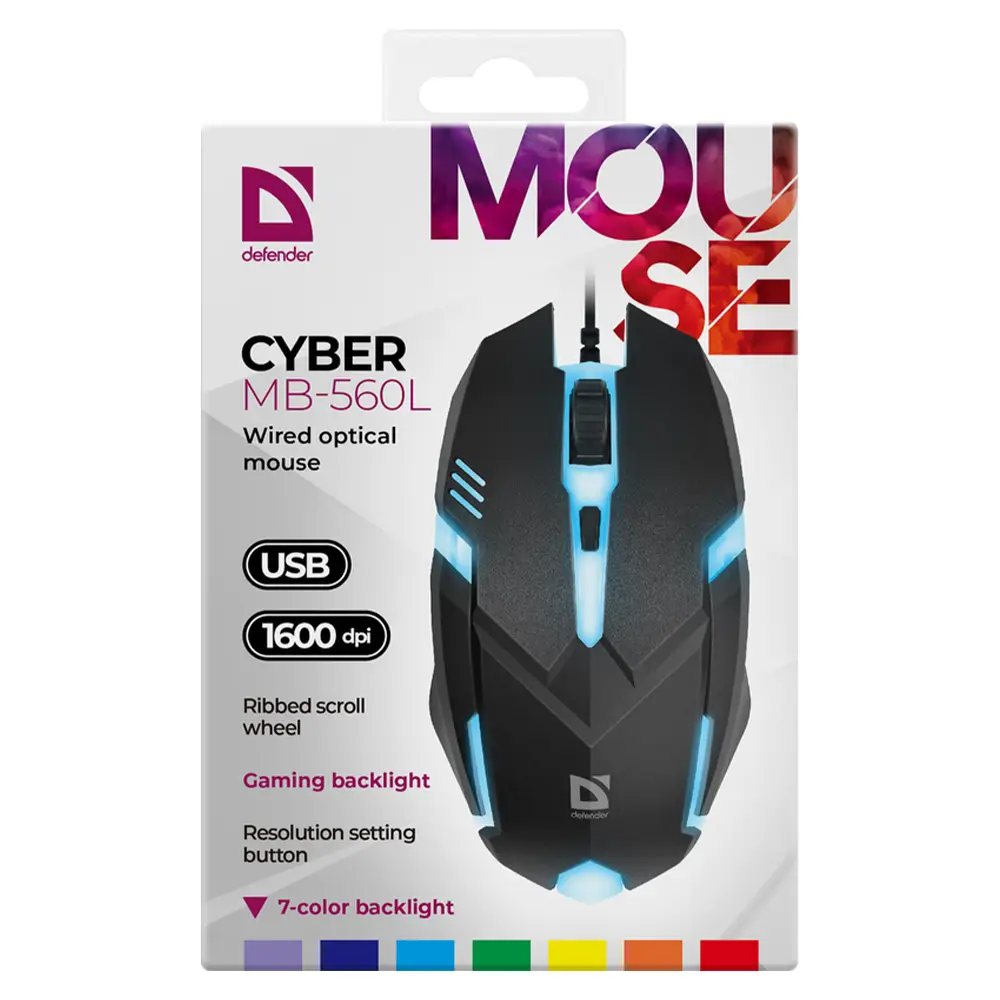 sensitivity and compatibility
The device has 4 resolution modes 500/800/1000/1600 dpi.
The mouse is compatible with Windows 2000/XP/Vista/7/8/10, Mac OS X10.
/4_com_descriptions_svg/svg/ USB .svg" loading="lazy"> Universal connector

The mouse is wired (USB-A plug).

A computer mouse connected to a computer, laptop or other device is suitable for long hours of work.
A convenient device for players
The 7-color backlight used in the mouse gives it an unusual look.
The ergonomic shape and durable construction ensure comfort of use both during games and in everyday work. In addition, the mouse has a ribbed scroll wheel.